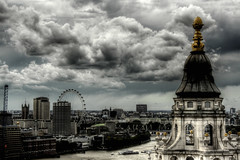 When you are living in London you also need to mind you social Ps and Qs as the English feel quiet strongly about etiquette and manners. You should learn to distinguish a toilet from a lavatory, a serviette to a napkin before making a faux pas. While you find that most Londoners are extremely forgiving of foreigners they do cling to their manners and you never know, you may just be invited to the Palace one day! When you are meeting Her Royal Highness, the well-known curtsy is the appropriate form of greeting.
As a Londoner don't be offended to hear yourself being referred to as dearie, love, mate, guv as these are considered normal affectionate names used by locals sometimes as sign of being accepted into the community or just a way of speaking. Some of the names can be endearing or even reassuring especially if you are still finding your feet in the city.
When entertaining in your new London rental, you will often receive a gift from your guests, which you should follow up with a short thank you note. Do not forget your own little gift when visiting people for the first time. A bottle of wine or flowers is the most accepted form of gift. It always a good idea to ask when one is unsure when faced with certain situations to avoid offending guests.
The English are very proper and if you have read historical English novels you will remember that when a man wanted to date a woman there would always have to be an escort in their company or else the woman is considered immoral and thus ineligible for marriage.
Some of that conservatism has crossed over into the 21st century as you will find instances when it is considered rude or improper to cut a queue, spit in public or stare in public. This might also generally apply in other parts of the world but in England it is seriously frowned upon and taken as a personal affront.
So once you have been living in London for a few years and do get that gilt-edged invite to the Palace garden party, don't forget to thank the white-tailed footmen and butlers who will be ushering you through the main door. Good manners are universal and you'll soon be a hit in social circles if you mind them.